I've mentioned before on this blog that my son and I (and
sometimes
my daughter too) like to try new and exotic (and some would say
weird
) foods. Our newest taste experience was a
Buddha's Hand
fruit.
They're a citrus. It's all pretty much rind - tastes a lot like lemon peel - though the interior section is a bit sweeter. It also left my lips feeling
tingly
...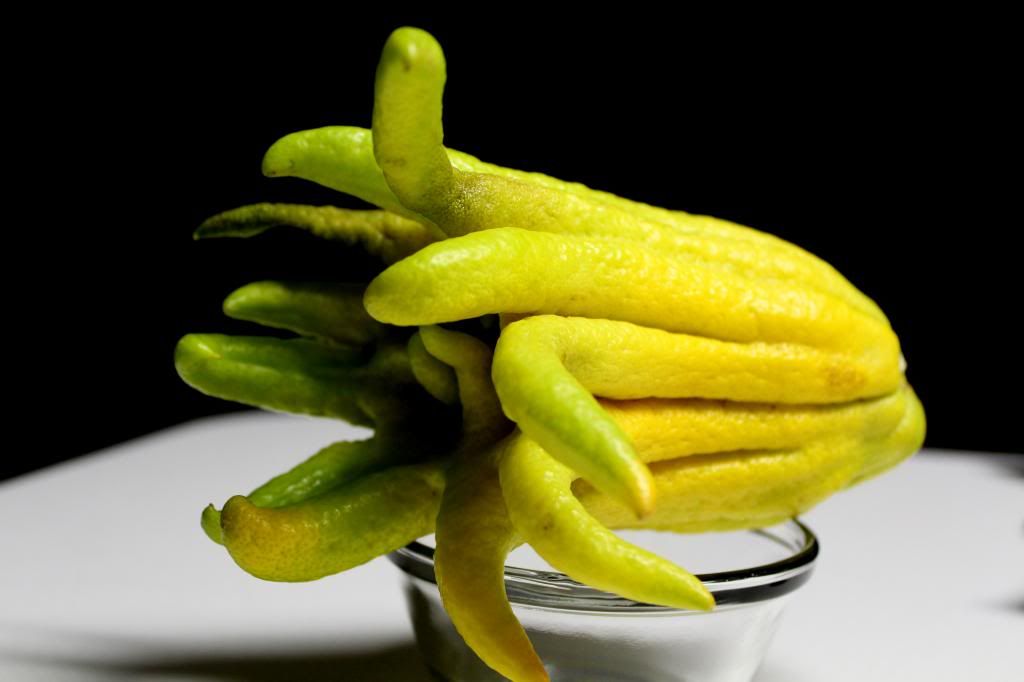 I think the tingly sensation should have been a clue. I'm afraid that I'm turning into Cthulhu.
Ia! Ia! Cthulhu fhtagn!