My wife and
a friend of ours
went to the Iowa state fair today. I enjoy going to the fair - even if it means having to put up with large crowds of people. I do enjoy the fair.
But, all the
really
cool things happened yesterday. I mean if we had gone to the fair yesterday we could have seen pigeon rolling. Yes. Really, pigeon rolling. And goats being born. And my friend Arvid at the Iowa History Journal booth. But that was yesterday.
Oh well.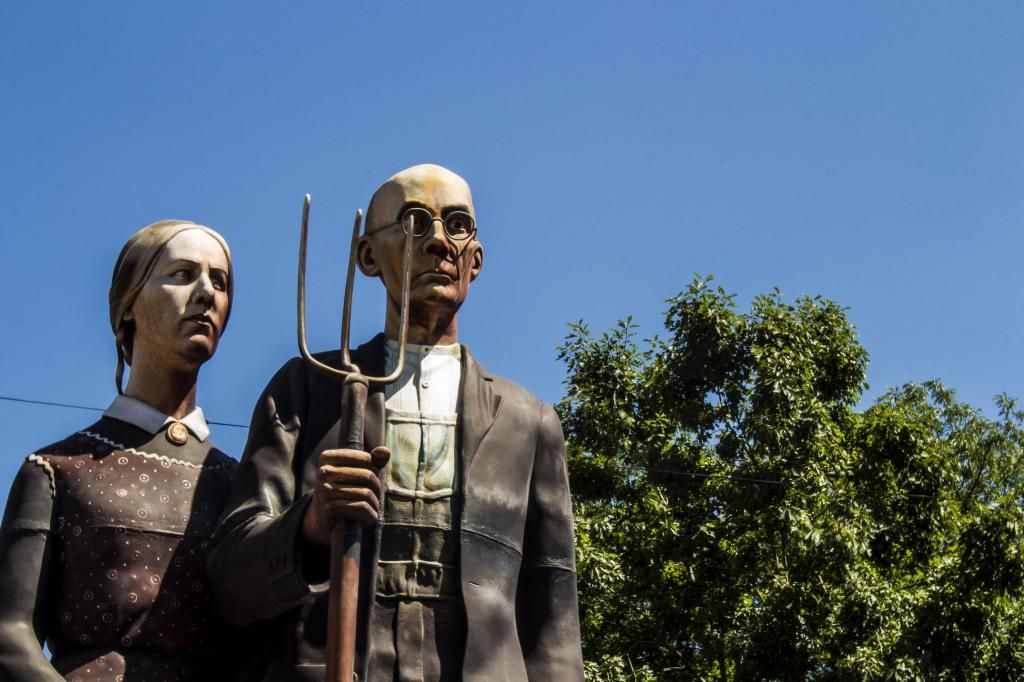 Today we saw Grant Wood's famous couple larger than life, a tiger show, a man wearing a very large cowboy hat and carrying a table lamp,
The Romantics
, crowds, baby ostriches, carnies, goats, and a good many people wearing clothes for the the body they wish they had.
But I must have done something wrong - none of the food that I ate was on a stick. *I have been corrected. We DID eat food on a stick. We had some of Herbert Hoover's Belgium Relief Cookies on Popsicle sticks. (And they tasted as if they could have been
authentic
Hoover cookies from 1914...)