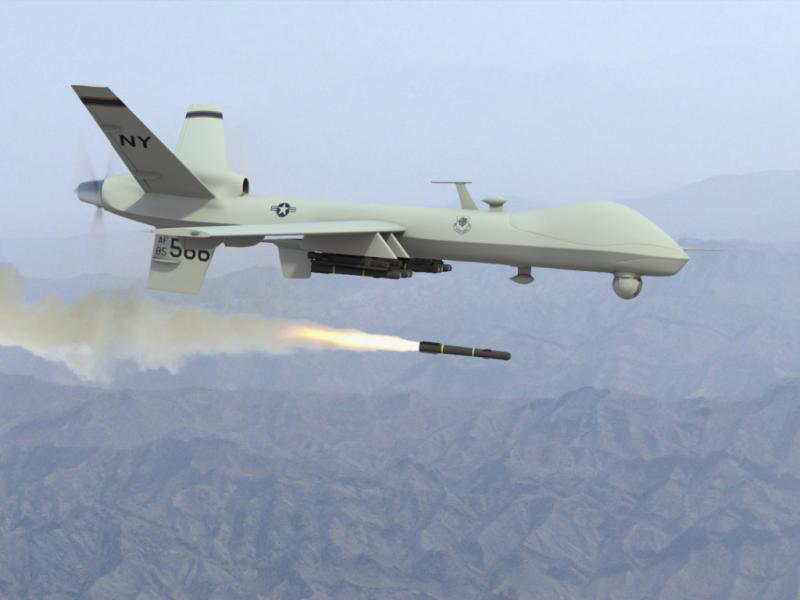 Then, being divinely warned in a dream that they should not return to Herod, the magi departed for their own country another way.
Then Herod, when he saw that he was deceived by the wise men, was exceedingly angry; and he launched a MQ-9 Reaper attack drone to launch AGM-114 Hellfire air-to-surface missiles into and drop laser guided bombs on the little town of Bethlehem. In this way he put to death all the male children who were in Bethlehem and in all its districts, from two years old and under (along with an unrecorded number of other non-combatants and civilians).
Then was fulfilled what was spoken by Jeremiah the prophet, saying:
"A voice was heard in Ramah,
Lamentation, weeping, and great mourning,
Rachel weeping for her children,
Refusing to be comforted,
Because they are no more.