This sign is posted above a very low doorway (I had to bend at the waist and the knees to pass through) leading into the Church of the Holy Sepulchre.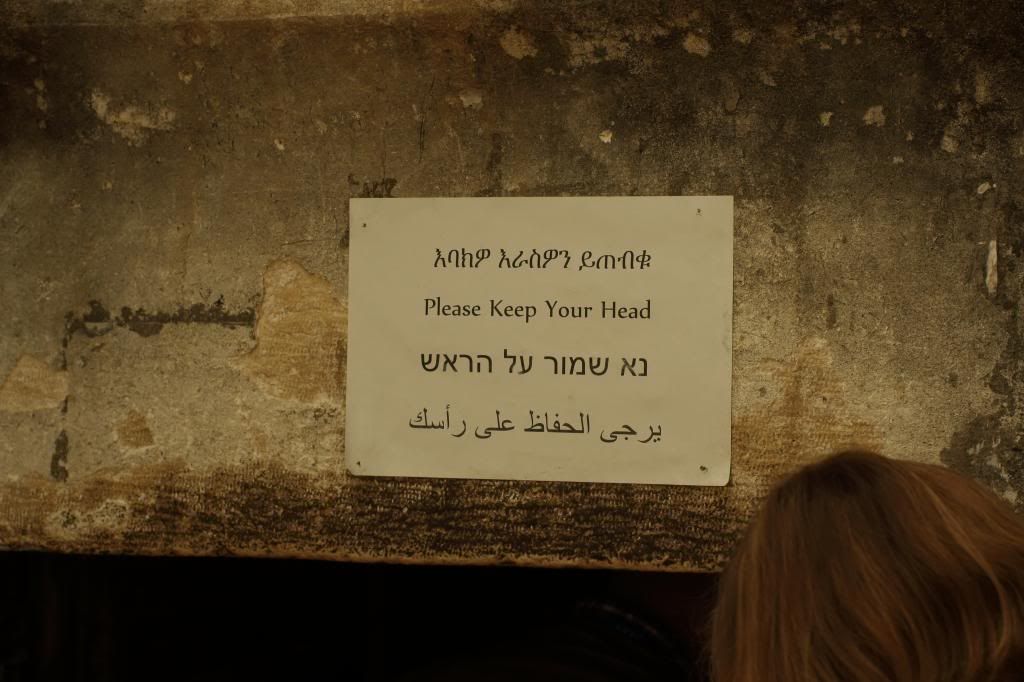 I think it's pretty good advice for those entering the church, both in the physical realm of bruises and concussions - and in the spiritual realm of fanaticism and willful ignorance.
Other photos I took at the Holy Sepulchre can be seen
here (Light Into Darkness)
, and
here (Inside the Holy Sepulchre)
, and
here (Grafitti and Prayers)
.