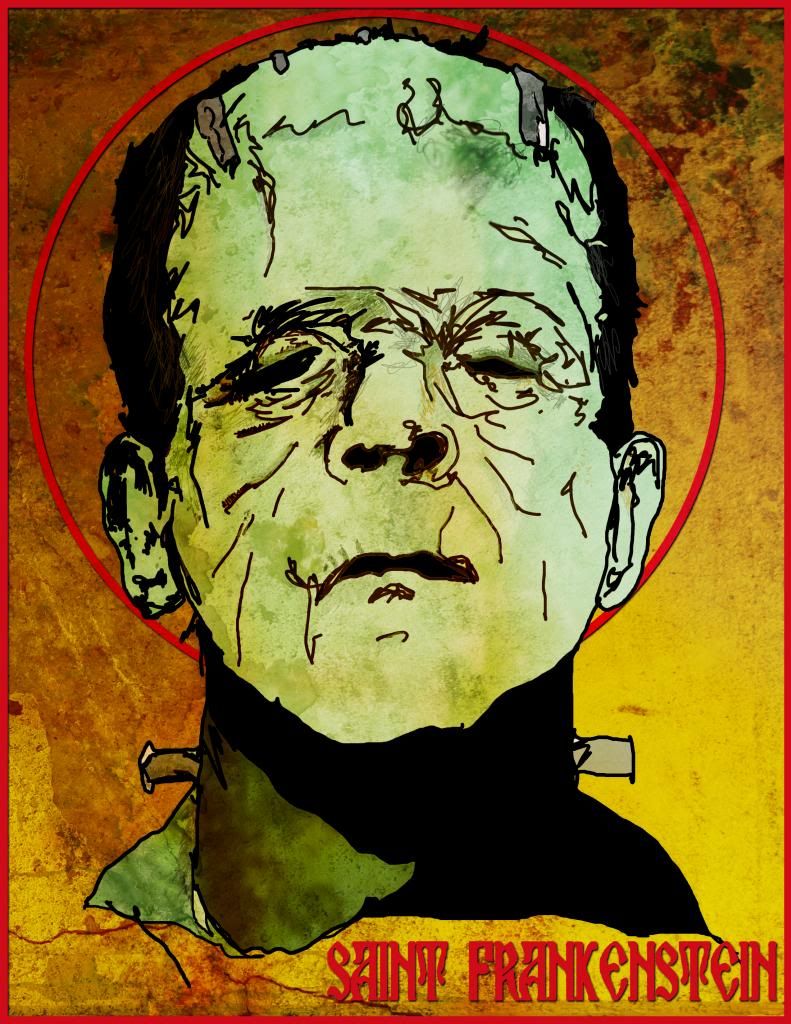 Dear Saint Frankenstein,
you who were always and continually
forced to be the stranger
and the wanderer upon the ice,
the unwelcomed, unwanted
who never even had a name
except that of your vainglorious father,
help us in this, our hour of need,
as we face the infliction of injustice
and ingratitude.
Help us to turn from terror and hate
to the joy of Christ's loving embrace.
Good Saint Frankenstein, pray for us.